Rich in history, explore some of Long Island's many historic houses and cultural sites.
first inhabited by the thirteen Algonquin tribes
•
settled by Colonial Dutch and English in the 17th century
spy ring intrigue during the Revolutionary War
•
birthplace to a well known poet
•
guiding light to many a ship
gold coast mansions
•
summer home to a US president
•
maritime & aviation history
•
come visit historic Long Island!
Visit Historic Long Island was created to highlight some of Long Island's treasured historic venues and events. The contents on this site was listed as accurate as possible and this site shall not be responsible for any inaccurate information. Questions? Please contact the webmaster at: info@visithistoriclongisland.com for more information or updates.
Last updated March 16, 2019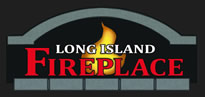 Sponsor: